Our latest novelties
The time has come to present our novelties for the year 2023! And that's the best part: all of the mentioned novelties are already in stock and can be ordered right away!
Fantasy glass irregular
Since our mosaic pieces in irregular shape (polygonal) are very popular, we have taken this as an opportunity and expanded our series Fantasy Glass with a irregular shape.
Discover our new Fantasy glass series polygonal - a must have for all hobbyists and children who love to create! These irregular tesserae have everything to create unique mosaics with their typical break character. Their irregular shapes in 20 single colors and 6 mixes make every project a unique eye-catcher without any tools at all!
Available packaging units Fantasy glass irregular
e - 200 g approx. 105 stones (area approx. 16x16 cm)
b - 1 kg approx. 525 stones (area approx. 39x39 cm)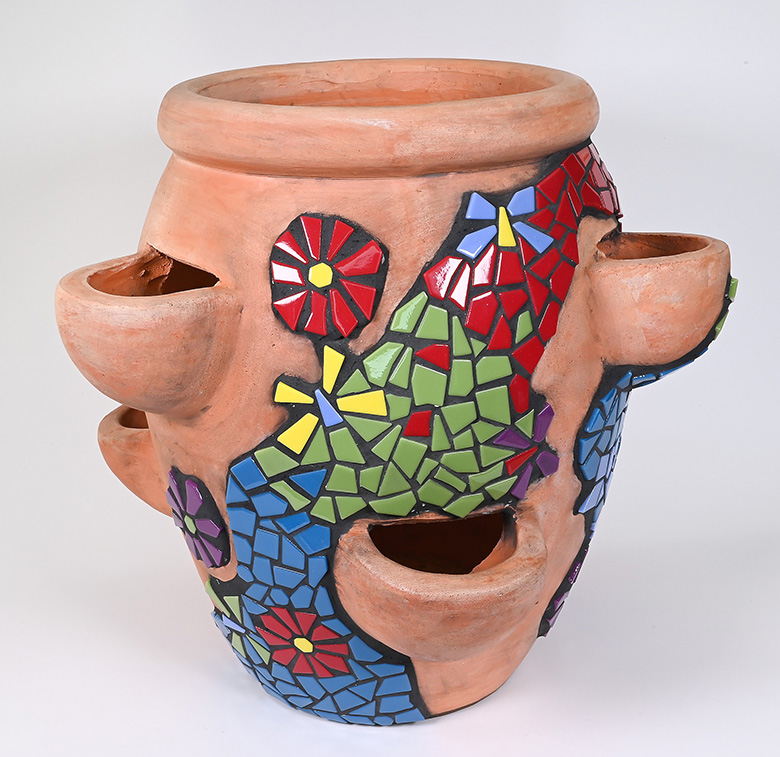 Mirror
We expand our mirror palette with two great shapes. On the one hand, triangles with an edge length of approx. 14 mm and on the other hand, diamonds with a size of approx. 10x20 mm. Both shapes are particularly characterized by the fact, that they are cut very accurate and can thus be wonderfully laid to great patterns.
available packing units mirrors
125 g (triangles approx. 195 mirror stones, rhombuses approx. 155 mirror stones)
1 kg (triangles approx. 1,560 mirror stones, rhombuses approx. 1,250 mirror stones)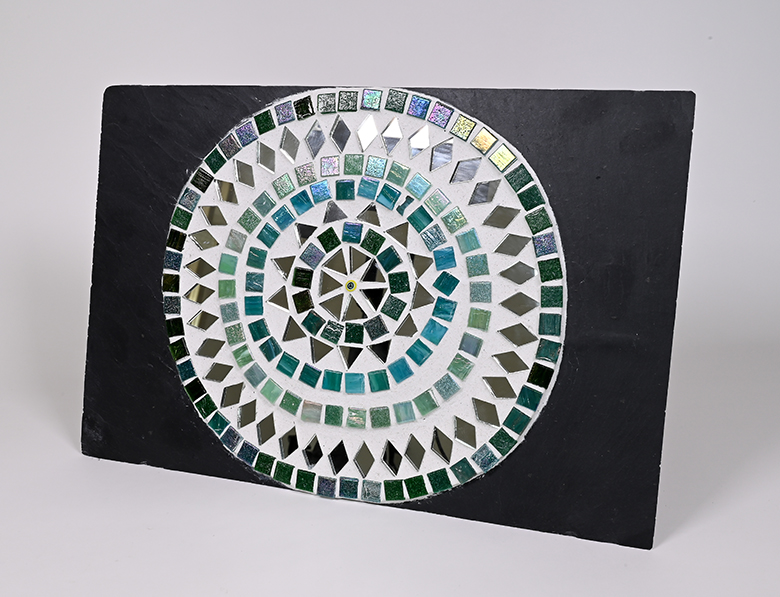 Mosaic Sets Factory Packs
In our 6, 12 or 24 pcs mosaic sets in the practical carrying box is (almost) everything included that you need to make the mosaics. Only glue, a cup or scissors are sometimes additionally needed, but this is usually available.
The work packs are thanks to the low prices especially for schools, kindergartens, social institutions but also for children's birthday parties, craft meetings or as a family activity very well suited. In addition to the required materials, each set always comes with detailed illustrated instructions, with which even beginners can easily make their first mosaic experiences!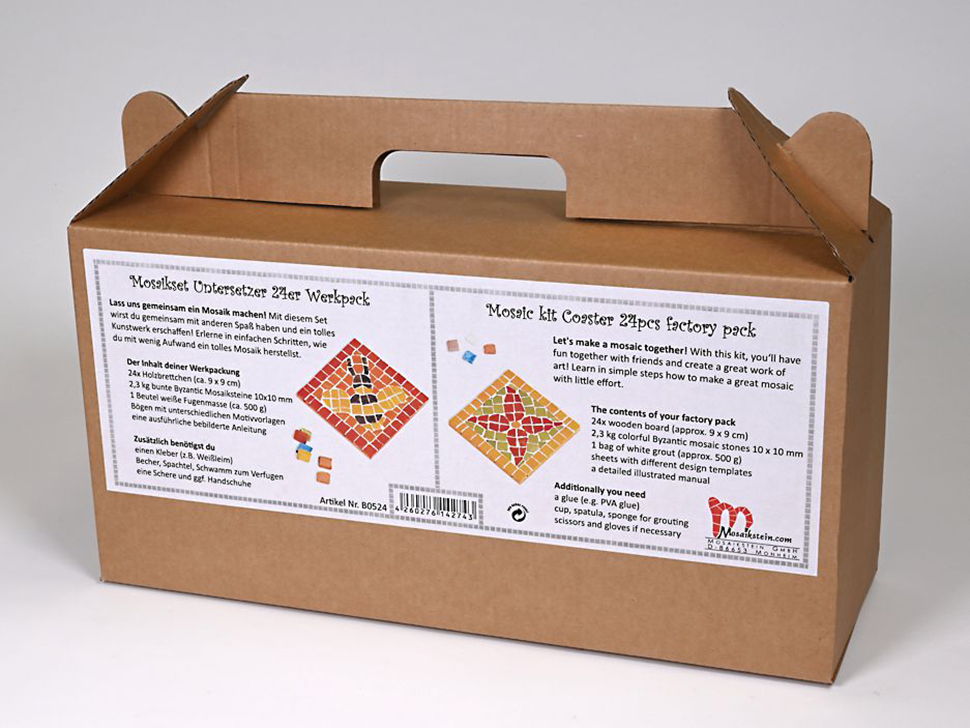 Joy Dlass 10x10 mm Deluxe
Joy glass deluxe available in 10x10 mm now!
The four available mixtures contain glass stones with gold/copper flicker, marbling as well as iridescent surfaces. In some cases, these effects are even combined. The colors of the individual mixtures are harmoniously matched and offer the possibility to create beautiful elegant mosaics with only one mixture.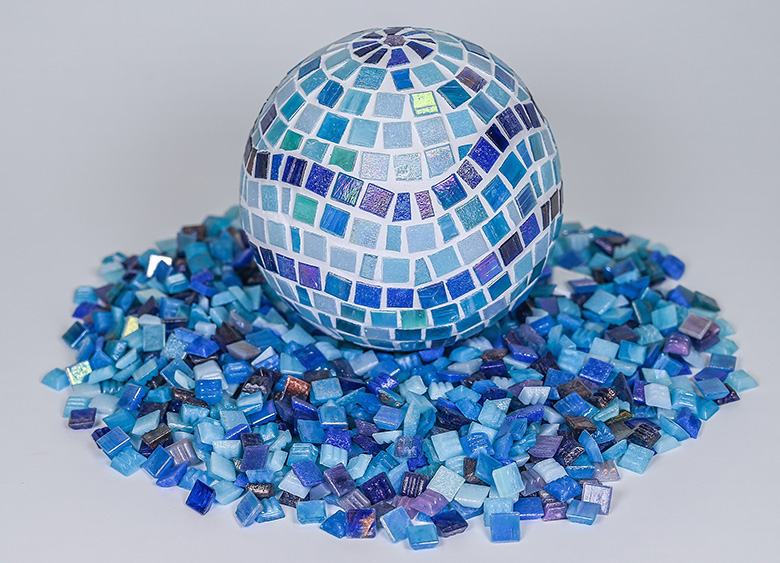 Stopper bar
Getting exact rectangles or breaking our 20x20 mm stones into even 10x10 mm stones is usually a bit difficult with pliers. In this case, our new stopper bar will help you to divide 20x20 mm mosaic stones into even rectangles of 10x20 mm or small squares of 10x10 mm with ease. You can also use it to cut triangles without any problems.
The stopper bar is optimised for our glass cutter H0171. In addition, the screws are easy to loosen and the stop bar can be converted for left-handers in just a few steps. The stopper bar is ideal for our Joy glass 20x20 mm, Murano glass, Ceraton, mirror 20x20 mm, Fantasy glass 20x20 mm and Soft glass 20x20 mm!